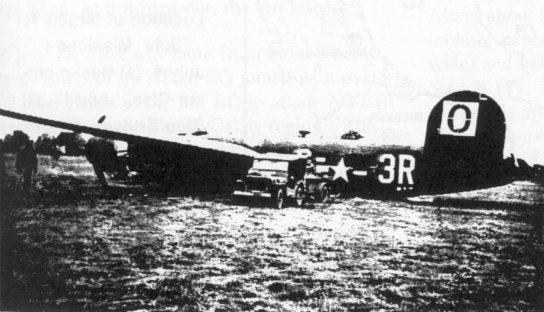 The crew of "Pandora's Box" was flying this loaner aircraft on July 4th, 1944. The aircraft was badly damaged, and the pilot (LT Pearson) and co-pilot (LT Orlasky) were badly injured by flak over their target (an airfield in France). The navigator and engineer, coached by the injured copilot, put the aircraft down with wheels up. This plane is #688 from the 832nd BS and would not fly in combat again. (photo by Frank Holt, reprinted from "War Stories of the O & W").
Aircraft | Crews | Letters | Places | Strike
Copyright © 1998-2016 486th Bomb Group Association.