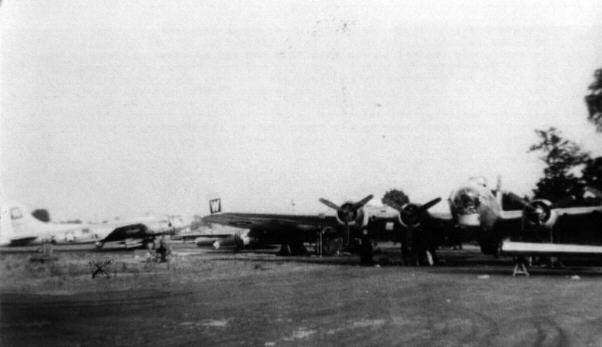 B17G #43-38137 (H8-N). Here she is seen at rest on her hardstand at Sudbury Airfield. This aircraft crashed 1/2 mile from the end of runway 25. It had just taken off when it ran into engine problems and crashed into the roof of "Woodhall Farm." Of the 9 man crew 8 lost their lives. The farmer's 16 yr old son, Raymond Smith also lost his life. 2nd LT Clarence B. Herrmann suffered major injuries and was taken to the 136th Station Hospital. After 6 weeks he was flow home to the US and remained hospitalized until he passed away in 1976.
(submitted by Bob Cross)
Aircraft | Crews | Letters | Places | Strike
Copyright © 1998-2016 486th Bomb Group Association.