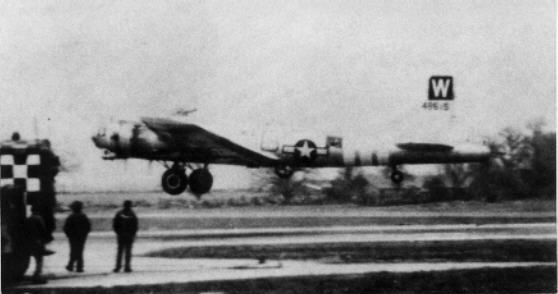 This is "Mary Lou" (615:H8:G) after receiving her war paint taken from hardstand #5. LT Robert Cross flew this aircraft to Berlin as #2 of the high squad on Feb. 26, 1945; to Dortmund as #2 of the high squad on March 10, 1945 and to Osnabruck as #2 of the lead squad on March 14th. (Bob Cross)
#615 in late January after arriving at Sudbury. This aircraft would be given to the 835th BS and given the call letter G. (Gail McNicholas).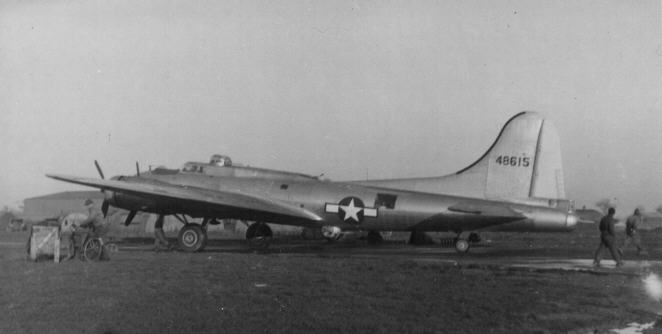 Aircraft | Crews | Letters | Places | Strike
Copyright © 1998-2016 486th Bomb Group Association.