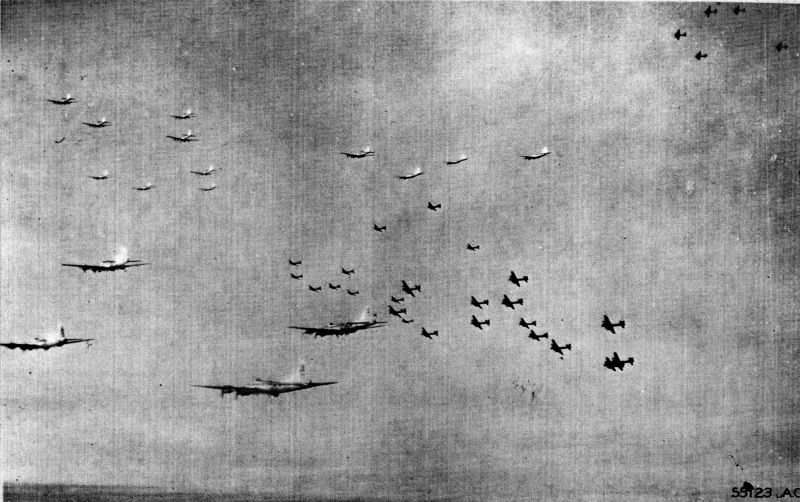 Forts of the 486th assemble with other groups of the 8th AF on 11/6/44 (?). Closer examination of the photo shows the aircraft in the background are maneuvering to avoid other forts. Unlike cars, which can be pulled over to let others pass or catch up, aircraft have to keep moving. Timing is everything! No one appreciates you being late for assembly, and you don't get any points for being early either. Take-off times, group, wing and division assemblies are timed to avoid squadrons from running into each other and complicating assembly procedures.
The fort nearest the center in the foreground is "American beauty" (008:2S:G).
Copyright © 1998-2016 486th Bomb Group Association.