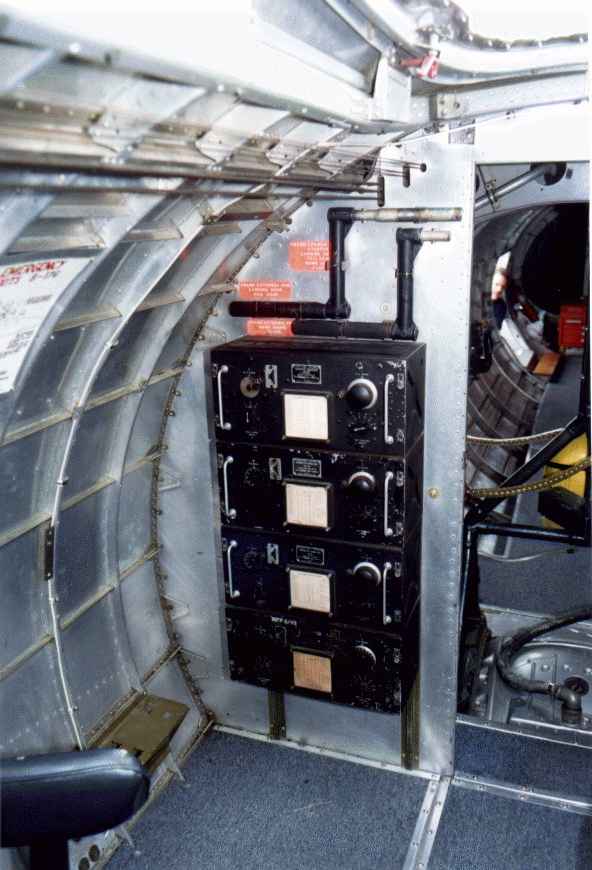 This is a view of the aft bulkhead of the radio compartment. The cranks on the wall are to manually crank down the landing gear and the wing flaps. The top three units are transmitters used to jam enemy radar. The bottom unit is a receiver that detected the radar signal. Once a signal was picked up, one transmitter was used to jam that signal as others were received and jammed simultaneously. Each operator was capable of jamming three signals at the same time. (photo courtesy of J. Jason Day son grandson of James R. Day, spot jammer, 750th, via Scott Morrell).
Aircraft | Crews | Letters | Places | Strike
Copyright © 1998-2016 486th Bomb Group Association.