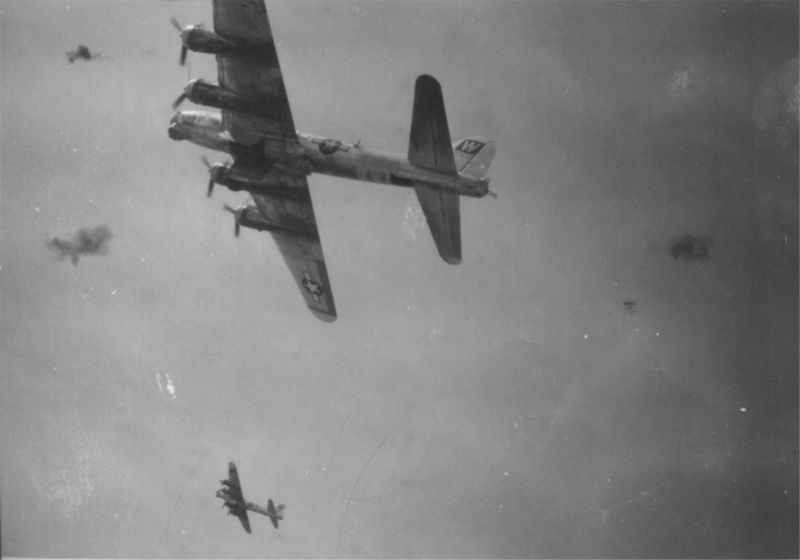 The "American Beauty" (008:2S:G) encounters flak just before bombs-away. The thing to note in this photograph is the tail gun. The Beauty was an early block B17G, and arrived at Station #174 with a flexible tail gun that was standard on E, F and early G models. The turreted tail gun visible here is called the "Cheyenne turret," because they were first introduced as post delivery modifications at the Cheyenne depot. In this instance, the turret is a "field mod," and was installed at Station #174. For comparisons see "American Beauty." (photo submitted by Bain Fulton, III)
Identification of this plane as the Beauty is difficult at this photo scale. Go here to see the details:
Copyright © 1998-2016 486th Bomb Group Association.