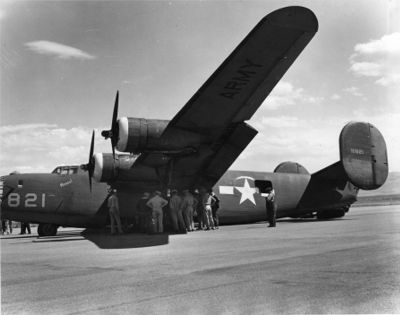 The details of this accident are missing, but it appears a problem with the landing gear resulted in the crew bailing out with the exception of the pilot and copilot who then flew their bird in. The starboard landing gear collapsed shortly after landing. This accident took place at Pocatello, Idaho.

The ship is a B24D, 41-11821, nicknamed "Mescal".
Copyright © 1998-2017 486th Bomb Group Association.