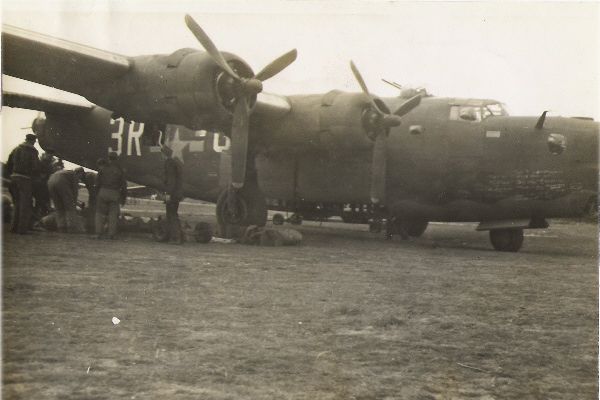 42-52664 B24H-15-FO 3R:G
"Black Panther" flew her first combat mission on 05/07/44 and her last on 07/09/44. She flew 23 combat missions before her transfer to the 492nd BG. This photo was taken at Worthy Down Airfield in Hampshire, England in about June, 1944. This is a small grass field, which was a training base allocated to the Fleet Air Arm (Royal Navy) for training purposes. The "Black Panther" came in with full bomb loads. Armorers from the 832nd are unloading the bombs. Worthy Down is in the South of England (near Winchester) about fifteen miles from Southampton and the coast. (photo courtesy of Tony Dowland, England).
Copyright © 1998-2016 486th Bomb Group Association.