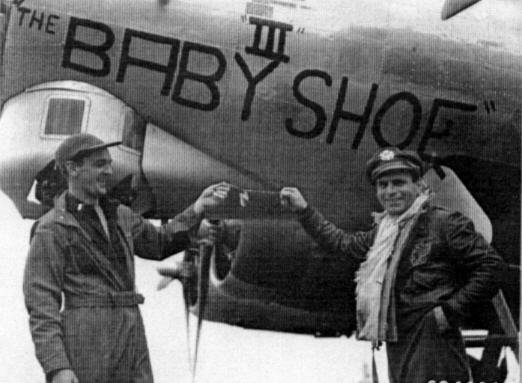 LT Burkhardt (left) and Connie Tarinteno (right). LT Burkhardt and crew were the first 486ers to complete their combat tour, having flown 30 combat missions. In celebration of their final mission, the name "Downbeat" was painted on the co-pilots side of the nose. The Connie Tarinteno was a musician and held a jam session later that day.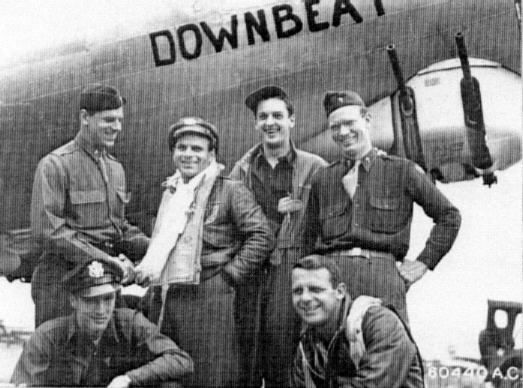 Standing (L to R): Jim Stewart (FE), Connie Tarinteno (CP), L. H. Burkhardt (P), Jerry Stack (BG). Front (L to R): A. "Mert" Minier (N), I. P. Jones (B). (National Archives)
Copyright © 1998-2016 486th Bomb Group Association.