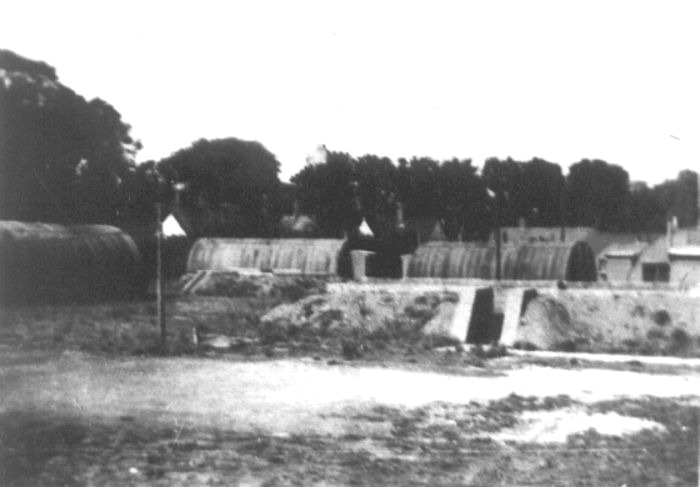 835th living area. The structure in the forground is a bomb shelter. Earlier airfields had sunken shelters, but it was discovered that the water table in Suffolk was very high. This often led to those shelters being flooded. Later fields had the shelters built above grade to avoid this problem.
The Nissen (Quonset) Huts housed the troops. The structure behind the shelter may be an "ablution" (shower and lavatory).
(486th Collection, 8th AF Museum via David Brown)
Copyright © 1998-2016 486th Bomb Group Association.