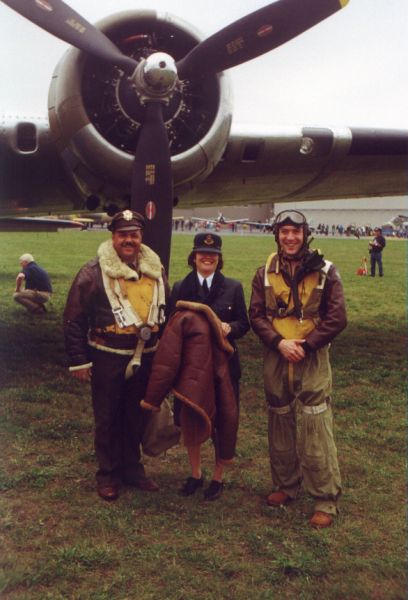 These folks belong to a WWII reenactors group. The gentlemen wear the flight gear of an officer (left) and an enlisted crewman. The lady wears the uniform of the RCAF-WD (Royal Canadian Air Force - Women's Department).
Aircraft | Crews | Letters | Places | Strike
Copyright © 1998-2016 486th Bomb Group Association.